Construction
Made
Simple.
Your best end to end construction software for efficient documentation and project management. All in cloud.
Connecting everyone who builds to everything necessary
A best-in-class construction platform that intelligently collates your documentation process to ease of use. From BQ, tendering process and project management. BuildSpace intelligently made your process seamless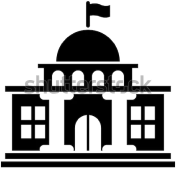 With BuildSpace, you can build, edit and manage all documents in a single cloud platform, replacing manual and conventional method

BuildSpace made building skyscrapers or residential faster and more efficient. It will streamline your design process and improve team collaboration

BuildSpace is designed to improve project management to ensure you can achieve desired deliverables on time and in full

BuildSpace will assist in financial evaluation and analysis and process easier. Expedite consulting, advisory and decision making process
Explore our Magical Features
A one-stop solution for construction industry. Connect the entire business process from bidding to closeout with every member of your team working together in the same ecosystem.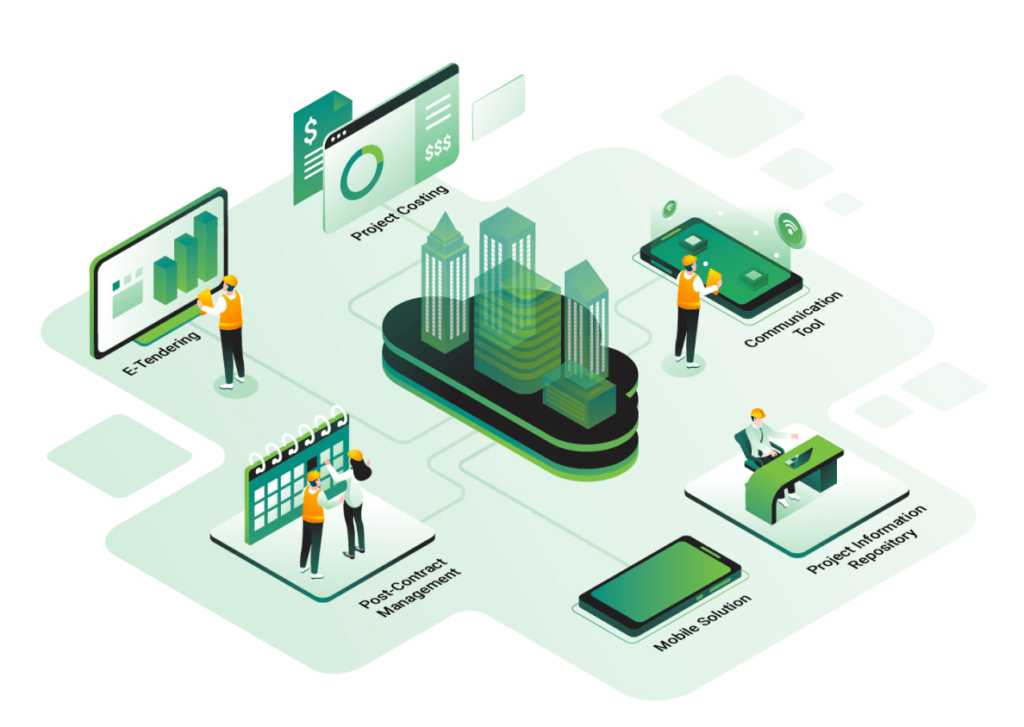 Customize Every Part Of Your Projects. Control The Finest Details.
Enjoy the ultimate end-to-end cloud-based construction software solution for Property Developers, Main Contractors, Sub-Contractors and Consultants. BuildSpace eProject will transform the way you manage your milestones from project cost preparation, tender submission to on-site progress evaluation and store all your projects in one seamless and easily accessible Project Information Repository.
The Most Powerful Estimation Tool For Your Construction Project.
BuildSpace Pro is certainly not your conventional tool. With advanced interface that can cater to needs of different experts within construction industry, BuildSpace pro has the agility and intelligence to meet with the constant change and fast-paced demands. BuildSpace Pro allows you to increase productivity by focusing on more strategic task via its built-in Quantity Surveyor Standard Operating Procedures and work processes.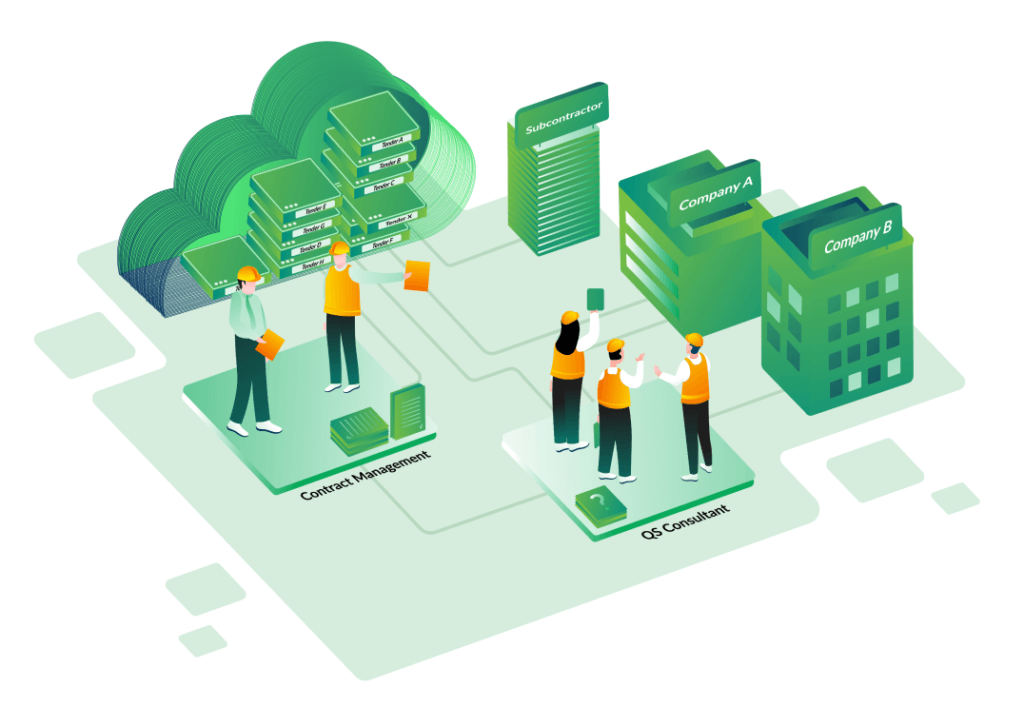 Recognised by industry main players
Trusted by organisation from different demographics and business requirements

Gamuda is a multi-award winning engineering and construction company in Malaysia. Gamuda is using BuildSpace eProject and BuildSpace Pro to manage and keep track their development progress seamlessly.
Empower Your Entire Organisation, and External Partners With
BuildSpace
BuildSpace will avoid from work redundancy with its data repository approach that collect, manage and store your required sets of data for analysis, sharing and reporting purposes
BuildSpace allows decision maker to access to key relevant data at any given point, while vendors will be able to focus on specific documents that has been assigned to them
With built-in Quantity Surveyor standard operating procedures, BuildSpace enables end-to-end project management plus easy access for claim monitoring purposes
BuildSpace comes with multiple modules that aims at strenghtening collaboration within the construction industry. It will assist in eliminating work redundancy and repetitve task amonng project members
With its data management capabilities, BuildSpace allow easy access to data of past projects and allow easy access to certain rates during tender comparison
BuildSpace enables centralised inter-project messaging to keep track on communication among team members. This will eliminate miss communication especially for on-going projects

Read our stories and explore our features in in simplify construction processes

Whether you're a project manager, quantity surveyor, main contractor or sub contractor, we've got you covered

BuildSpace offers all the resources you need to get the job done